Full-Time/Part-Time Paramedic/EMT/LPN/RN: Fargo, ND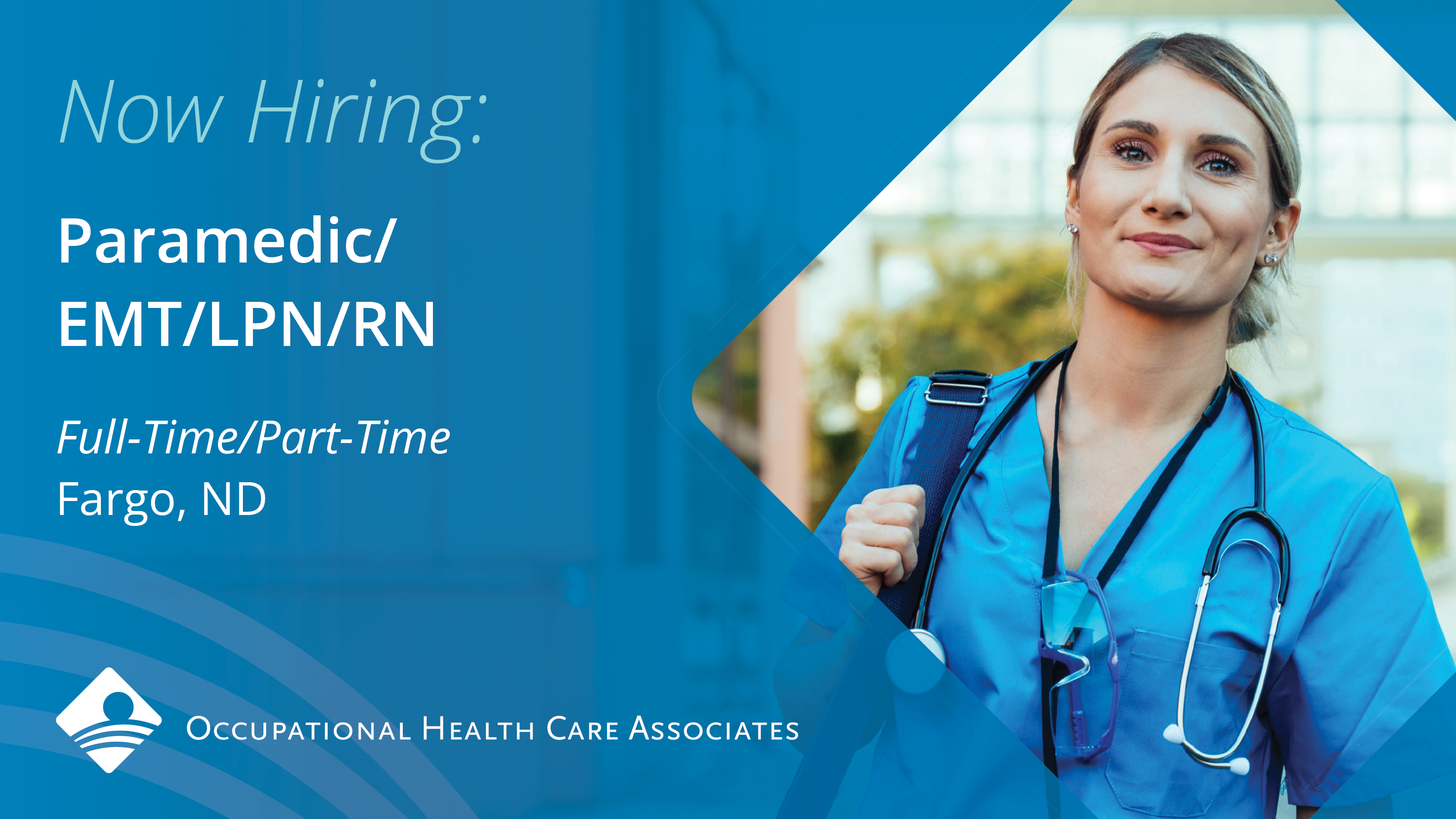 Employment Type:
Location:
Schedule:
FT Weekend Shift: Friday/Saturday/Sunday, 12 hours shifts day shift with benefits
FT EMT/Paramedic/Nurse: Day Shift with Benefits
FT EMT/Paramedic/Nurse: 2nd Shift with Benefits
PT Casual with prorated benefits. Coverage for vacation, and time off.
Responsibilities Include:
Supporting a successful plant safety and health program with emphasis on proactive accident prevention and OSHA compliance.

Administer first-aid treatment and life-support care to sick or injured persons.

Observe, record and report employee condition or injury.

Assess nature and extent of illness or injury to establish and prioritize medical procedures.
Monitor occupational and non-occupational injuries/illnesses in order to facilitate a safe, healthy work environment.

Care and triage employee injuries/illnesses- observe and document proficiently.

Active medical navigator as employee resource point of contact for medical information.

Develop relationships with local medical providers to understand the company's expectations and philosophies.

Supporting successful plant health and safety programs.

Administrate early Return to Work (RTW) programs.

Administrate respiratory protection, audiometric, Blood borne pathogens and any additional employee health/safety programs.

Wellness education including-health fairs, weight management programs, blood pressure screenings, cardiac/diabetes screenings, and smoking cessation.

Maintain confidentiality of medical records and information in accordance with Health Insurance Portability and Accountability Act (HIPPA) laws.

Perform other duties as needed.
Qualifications:
Must be able work independently

Reliable

Punctual

Ability to multi-task

Time Management – Managing one's own time and the time of others
Experience Required:
Current state of EMT/Paramedic /LPN/RN license

Will Train
Benefits:
Paid Vacation/Holidays
Retirement

Short/Long term disability

Health Insurance
Additional Information:
All your information will be kept confidential according to EEO guidelines
To apply for this position, please fill out the form below.